THE PREMIER PROFESSIONAL AUCTION EXPERIENCE
Welcome To Entrusted Auction Company
Entrusted Auction Company has a combined 200 years and 5 generations of auction industry expertise. We pride ourselves on serving both our clients and customers with professionalism and integrity. With the emergence of the digital revolution, Entrusted Auction innovated an online-only solution combining the benefits of traditional liquidation techniques and the efficiency and affordability of online auctions. Today Entrusted Auction is a market leader in internet-only event-based auctions. Entrusted Auction utilizes the internet-only auction model to increase exposure for assets and to make the auction experience more cost-effective for its clients. Simply put, we are market leaders at asset promotion and exposure of those assets to many potential buyers.
What We Sell
Today, Entrusted Auctions conducts internet-only sales both large and small throughout the United States.
The flexibility and reach of the internet is ideally suited for all types of equipment and inventories.
Entrusted sales include high-end designer furniture stores, diesel generators, party rental companies, IT switchgear, franchise restaurants, corporate headquarters, office furniture and business equipment, guard dogs and frozen fish inventory, to name a few.
The Un-Ebay
Unlike eBay or CraigsList, which sell a single item to a single buyer, entrustedauctiononline.com is an event based liquidation site. Each event has a location, scheduled preview, closing and removal and sells many assets to many buyers.
We are a little bit traditional (with previews and pickups), a little bit eBay (online bidding), and something altogether different (event based, photo catalogs and credit card only payments).
Custom Auction Solutions
As specialists in the sale of commercial or personal property, our innovation, expertise and marketing skills consistently result in the highest possible return. Committed to our client's satisfaction, we give the same care and attention when selling one item or an entire business. We welcome the opportunity to discuss your project and evaluate your assets at no charge.
Call us to discuss your orderly liquidation or specialty auction project at 304-207-0808 or contact us on our contact page.
Entrusted Auctions
Providing liquidation and asset recovery consulting to educational institutions, bankruptcy court, banks, medium and small businesses nationwide.
Asset Bridge
Providing internet only liquidation solutions to corporate America.
2011
Old Dominion Auction Company is founded by Jarrod Hines. Dan Hines serves as consultant and logistics manager. Business is dedicated to using technology to increase the buyer pool for clients' assets.
2013
Old Dominion Auction Company and Entrusted Auctions of Culpeper, VA are selected as auction service providers for the University of Virginia. The selection is based primarily on the ability to reach thousands of buyers using the internet-only auction platform.
2014
Jarrod Hines receives Certified Auctioneers Association (CAI) designation. The designation is one of the most prestigious in the auction industry and is viewed as a master's level degree in all aspects of professional auctioneering.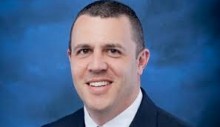 Jarrod Hines,
CAI, Owner/President
Favorite Stuff: My daughter Kendal. Family. Hunting. Freedom.
Jarrod is a 5th generation auctioneer and is a member of the Virginia Auctioneers Association, Auctioneer Association of North Carolina, and West Virginia Auctioneers Association. He also holds the Certified Auctioneer Institute Designation.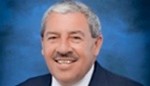 Dan Hines,
Logistics Manager
Favorite Stuff: Grandchildren. Fishing. Dogs.
Dan is a 4th generation and state champion bid calling auctioneer. He served a three year term on the board of the West Virginia Auctioneers Association and was elected as Jaycees JCI Senator.